Benjamin Angelus Meadows-Ferro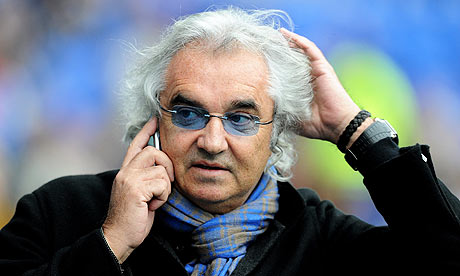 Mr. Meadows-Ferro looks like an aging Italian business leader. Everything about him, from his clothes, to his nails, to his aftershave, screams money.
If he uses a cellphone, you can bet it's the newest Bang&Olufsen. His watch is a Vacheron, a Geneva-made model of reliability and precision. His blue-tinted glasses are Armani. He likes golden jewellery. I think you're starting to get the get the picture.
Mr. Meadows-Ferro, 'Ben' to his select circle of friends, is of average height and a little overweight. He's got a husky voice and uses plenty of expressive gestures. He's maybe 50 years old, but his age is hard to guess at because he may have been using Botox.
A few years ago, he came to Washington to represent the interests of Ferro Holdings Inc., a global financial investor. He has been lobbying for oil concessions in the Gulf of Mexico, higher U.S. import duties on Coltan from the Congo, and a renewal of the trade agreement with Egypt after the revolution. He is a well-connected man.
He lives in a stylish loft-like apartment with an amazing view on the Potomac, which he also uses for lavish parties. There are several women in his employ: A secretary, a driver, a personal trainer, a stylist, and two or three housemaids.
Of course, people with a supernatural background know that Ferro Holdings is a shell company representing the financial interests of the dragon Ferrovax. Mr. Meadows-Ferro's last name seems to indicate that he's related to the ancient dragon.
Known Aspects ("..." means that only part of the aspect is publicly known):
- Ferrovax' ... ambassador
- My servants will take care of that
- ... natural Ferengi
- State of the art
Known skills:
Resources +4
Contacts +3
Empathy +2
Supernatural abilities:
Marked by Ferrovax -1
Glamour +2